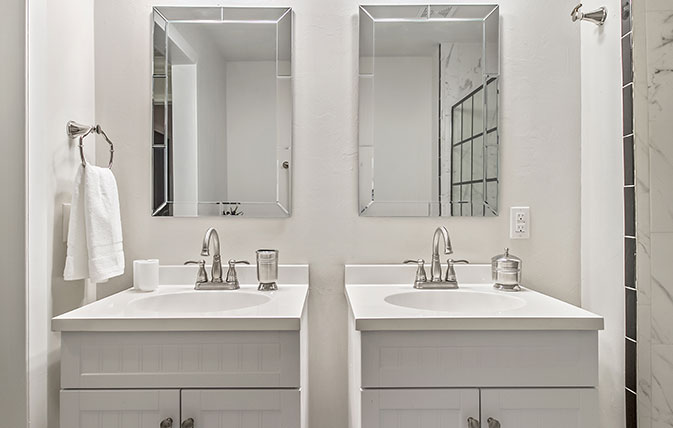 Put the finishing touches on your bathroom space thanks to the vanity joinery from CNT Kitchens. Specifically designed and fabricated to suit the style in contemporary homes our vanity joinery gives your bathroom cabinetry a smooth and streamlined appearance that is also functional.
Made from premium materials and available in a number of styles and designs, our bathroom vanity joinery greatly improves the décor of the bathroom, while also making optimal use of the available space. To find out more about our exceptional joinery solutions call us today on 0451 157 571.
Book a free design appointment
Use the form below to drop us an email if you have any question or comments.