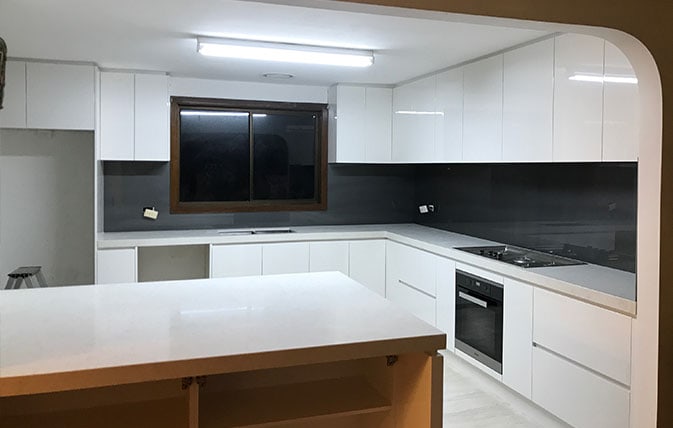 Want all the storage space in your kitchen to cater for your lifestyle and your household needs and requirements? At CNT Kitchens we have the qualifications, training, and the experience to design and build the cabinets that residents living across Melbourne's metro area can benefit from.
Made from the highest-quality materials and made to the dimensions desired by our customers, the cabinets that our cabinet makers can craft are renowned for their durability and their capacity to hold large volumes of kitchen goods and equipment.
AT CNT Kitchens we strive to deliver durable and modern cabinets to our valued customers throughout Melbourne. Available in a range of colours and finishes the cabinetry and panelling we can produce will suit your tastes and the décor of the kitchen. For more information about our superior solutions call us on 0451 157 571.


Book a free design appointment
Use the form below to drop us an email if you have any question or comments.